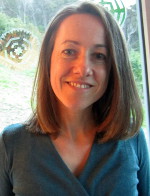 About Me
My name is Valerie Waterhouse, and I've been working in the Childcare Industry for over 22 years.
I was originally born in New Zealand, but have also lived and worked for a number of years in both Australia and the UK before returning to my roots and finding a home in sunny Nelson.
My passion for childcare began aged 18 when I started work at a kindergarten in Brisbane, Australia. After relocating to the UK I then started working as a mother's help before moving on to work as a Nanny for 15 years now, with children ranging from newborn through to age 7.
My role as a Nanny has provided many happy years working with a variety of families and their lovely children, many of which I am happily still in contact with today.
Through my years of experience I have gained an extensive knowledge and understanding of children, of their development, learning and behavioural needs. And it's this understanding that allows me to give my love and care unconditionally whilst still applying discipline. I have an abundance of patience and understanding, which allows me to really give, nurture and teach during the hours I spend with the children in my care.
These are the qualities I look forward to giving and sharing with your family too. So please do contact me, and we can talk about your needs and find out if I am the right Nanny for your family.
Regards,
Valerie.
More Information:-
For general childcare information and news please see the blog here.
Contact Me – to talk about your needs and how I can help.